Third Party Products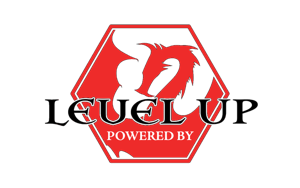 This is a list of products created for Level Up under the Level Up Compatibility Logo License.

These products are not created by or sold by EN Publishing, and are listed here merely as a helpful reference.
NOTE! DriveThruRPG has a category page for Level Up: A5E where you can find all the official and third party products sold on that platform in one place.
Also see the free fan resources page hosted at EN World for more Level Up material for your games, including useful tools, reference sheets, spreadsheets, and more!
Want to be listed here? Be sure to let us know about your product (or we won't know!) and make use of the Level Up Compatibility Logo License!
---
Ace's Adventuring Guides
---
Anthony Alipio
---
Arms
---
DM Sarah
---
Homebrew and Hacking
Adventures
Crafting Series
Vehicles
Game Aids
Battle Ready Pre-gens
Ready Made Heritages
Heritages and Feats
---
Josh Gentry
---
Legendary Games
---
Purple Martin Games
Manual of Adventurous Resources
Thematic Tookits
Other
---
Ravine
---
The Rogue's Collection
---
Roll Them Bones Gaming
---
Samurai sheepdog
Like A Boss - A Book of Boss Encounters (100 page PDF). Boss-level encounters for a wide variety of gaming systems including Level Up (proceeds for this book go towards Owen KC Stephens medical bills).
---
Speaks & Spells Publishing
---
Steampunkette
---
Wolfworks Press